Last week saw the return of the Faldo Elite Tour and our second event of the new series. Many familiar faces returned as players look to further strengthen or gain their positions in the order of merit.
Heswall Golf Club's Daniel Ince made a strong start carefully navigating the familiar fairways with a score of -1 under through 11. Kenwick Park's McKenzie Lewis also looked in control, after a bogey on the 1st hole was his only one for the day.
The members were treated to a spectacular afternoon of golf, as the sun trapped balcony overlooking the 18th green was positioned perfectly to watch the action on the final hole. One of the highlights came from Ireland's Rob Moran who chipped in for eagle on the final par 4 to a great cheer from the crowd.
In the end, it was England Golf's Seb Cave who took the trophy home with a fantastic bogey free back 9 to shoot -5 under par on the day. 'Round this golf course you need to stay patient… I started off pretty slow but had a hot finish with 5 under on my back 9 which I really enjoyed' said Coxmoor's Seb. Many thanks to Jo, Tom and the rest of the team at Heswall Golf Club for a fantastic event, keeping the course well and the wonderful hospitality.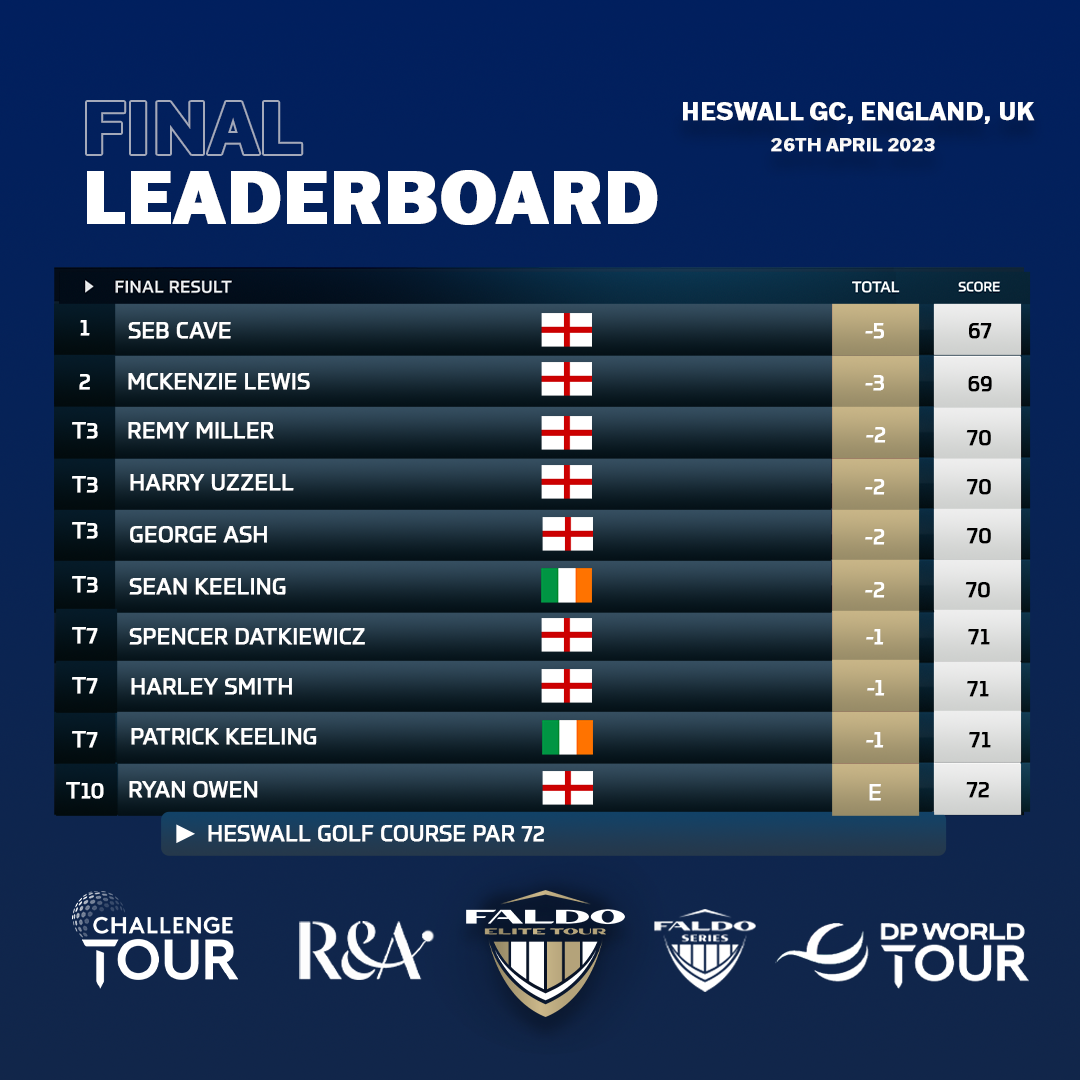 Our next Faldo Elite Tour event will take place at Welwyn Garden City Golf Club on the 22nd of May.